Details that matter
A multi purpose
hot tub for the perfect
daily experience

An eco-friendly hot tub
Mindful of environmental issues,
Naginox is the only existing hot tub that is
good for the planet
A unique technology
No administrative constraint,
no planning permission
required
COUNTER-CURRENT SWIMMING, BENEFITS ON A DAILY BASIS
• Refined silhouette and toned up body
• Better heart health
• Makes your body draw on its reserves
• Reduced orange peel effect
• Relaxes and helps relieve stress
• Enables you to experience fun, quality times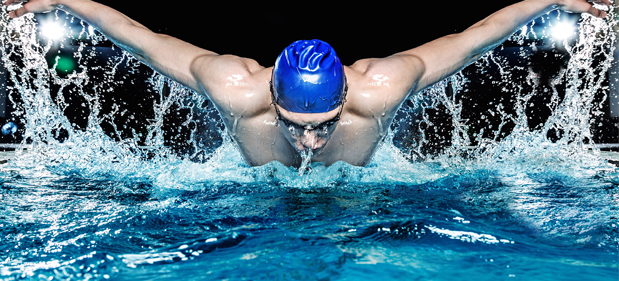 A FITNESS ALLY -> A FUN LEISURE POOL
• Counter-current system for every swimmer : occasional or competitive

• Grab the handrail and walk against the jetstream, as you would in the sea

• Useful equipment included: Waterflex and Aquabike

• Optional extras can be added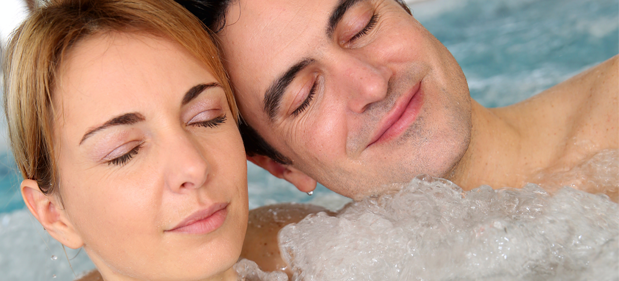 A WELLNESS ALLY -> A RELAXATION SPA
• Air jet massage seats : Blower technology

• Massage hose

• Two lounger seats

• Aromatherapy and diffusion of essential oils and scents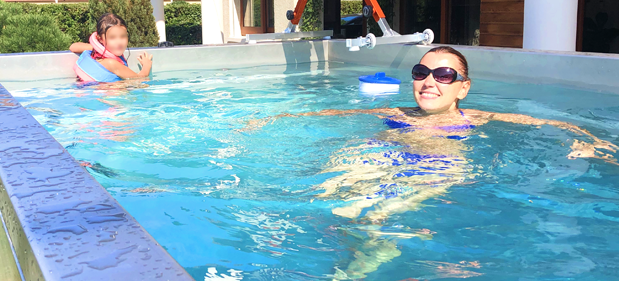 A LEISURE ALLY -> AN ACTUAL SWIMMING-POOL
• Crystal-clear water

• Water temperature set at +/- 30°C: perfect for exercising and can be adjusted to your liking

• Water level 1m30 combining comfort and performance     

• Suitable for all and for every moment: kids and seniors, anytime of the day
WHO IS IT FOR ?
• Private individuals
• Professional athletes
• Fitness and sports centres
• Hotels, Thalassotherapy centres and Spas
• Local authorities, associations, schools, residential care homes : learning how to swim, getting back in shape
• Health professionals, surgeons.
MORNING PRACTICE
Counter-current swimming ?
or walking ? You decide.
GET YOUR MUSCLES READY
Aquabike training or
Waterflex exercises
AFTER LUNCH RELAXING TIME
With massages and
aromatherapy
AFTER SCHOOL FUN
Children can have fun and
also learn how to swim
COCKTAIL PARTY
with friends and family for
a delightful evening
ALL DAY LONG 365 DAYS A YEAR
Turn it on, cover or uncover it in the blink of an eye !
THE EMBRACE OF SOOTHING, CRYSTAL CLEAR WATER
NEED MORE INFORMATION ?
Download our brochure (PDF)
MADE IN FRANCE
Patented product and manufacturing process
AISI 316 Marine-grade
(Surgical type)
Stainless Steel


Medical grade material

Resistant to deformation

High durability

Hygienic and easy to maintain
Insulated with
expanded cork
sheets



Innovative technology

Thermal insulation

Soundproof insulation materials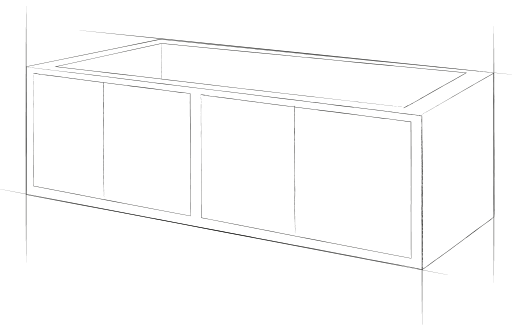 A UNIQUE TECHNOLOGY
• No administrative constraint, no planning permission required
• Surface area under 10 sq meters and water volume under 10m3
• Designed like an actual swimming-pool with oversized sand filter
• 3 independent pumps to customize your swimming sessions
• Functional machine room with easy access
• Unique electronic card for tailored settings
• Electrical wiring in compliance with applicable standards

DETAILS THAT MATTER
• Delivery includes lifting device
• Intuitive control panel
• Hygienic and easy maintenance hot tub
• Waterflex: resistance bands
• Aquabike
• Insulating cover with lockable safety clips
• Built-in access stairs
• Multicolor underwater lightings
• Also available: stainless steel and aluminium spa steps I extra stainless steel seat (removable)

MOUNTED, RECESSED OR SEMI-RECESSED
The Naginox swim Spa adapts to all your desires. Do not hesitate to contact our specialists in order to define your needs together and find the well-being solution most suited to your project.

Contact us
AN ECO-FRIENDLY HOT TUB
Mindful of environmental issues, Naginox is the only existing hot tub that is good for the planet:

• Unique hot tub 100% recyclable
• Local distribution channe
• European materials
• Manufactured and soldered in France
• Infinitely recyclable stainless steel
• Ecological and recyclable cork